Your pet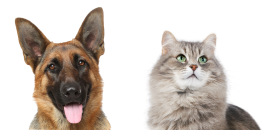 Categories
Boot mat Volkswagen Polo IV (9N - 9N3) 2001-2009 3 & 5-door hatchback Carbox Form PE rubber black
Incl. CrossPolo
This premium trunk mat of Carbox protects the boot space of your Volkswagen Polo IV (9N - 9N3) against dirt, fluid and damage. Unlike many cheap trunk mats, this custom fit rubber boot mat is a high quality product, with a full anti-slip surface. The mat is made of completely odourless synthetic PE rubber. This material is very lightweight and therefore easy to handle. Each Carbox Form trunk mat is available in 3 colours: black, beige and grey. PetWareShop offers several types and brands of trunk liners. For more information please click here.
Product features:
Made of lightweight synthetic rubber (PE), making it easy to handle
Custom fit trunk mat, tailor-made for the boot of your car model
Full anti-slip surface
Completely odourless
Available in 3 colours: black, beige and grey
Extra high vertical protective edge of 50 mm for optimal protection of your trunk space
Lightweight, durable and flexible
Easy to clean
10 years Carbox warranty
Made in Germany
Expandable with a detachable "Multi-mat" with dual function: anti-slip mat and bumper protection. Easy to install and remove with snap buttons
Alternative descriptions of a trunk mat: boot mat, boot liner, trunk liner, cargo liner, cargo space mat.
EAN: 4052446012792
Shipping costs
The shipping costs depend on the destination country and the weight and size of the parcel. The shipping costs are separately shown during the ordering process, before you pay.
For an overview of the shipping costs per country, click here.
Returns
Are you not satisfied with your purchase? Please let us know immediately by email at info@petwareshop.com.
You can return your order within 14 days after receipt.
Returned articles must be complete and - as far as reasonably possible - in the original factory condition and packaging.
For more information about returning shipments, click here.
All product reviews collected through Trusted Shops
There are yet no reviews for this product.
Ask a question
When can the product be delivered to me?
Not all products are on stock; some products need a longer time before we can ship it to you. We always mention this availability, below the green order button "Add to cart".
Available from stock = the product is in stock. If you place your order before 15:00 it will be shipped on the same working day.
Shipping within: "X" working days = the product is not in stock. We strive to ship it out in "X" working days.
Do you have another question?
Please fill out the form below.
Boot mat Volkswagen Polo IV (9N - 9N3) 2001-2009 3 & 5-door hatchback Carbox Form PE rubber black
Incl. CrossPolo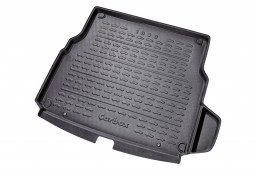 Related products
Other Boot mats for Volkswagen Polo IV (9N - 9N3) | 2001-2009
Other products for Volkswagen Polo IV (9N - 9N3) | 2001-2009
Expected shipping after 10-15 working days
Expected shipping date:
12 April 2023
Other products from our range
Related categories