Your pet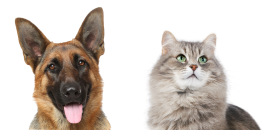 Categories
Cargo divider Audi A6 Avant (C8) 2018-present wagon Kleinmetall Masterline
Not for Hybrid
Incl. models with panoramic sunroof
Separates 1/2 to 1/2 and 1/3 to 2/3
- Not for Hybrid
Incl. models with panoramic sunroof
Separates 1/2 to 1/2 and 1/3 to 2/3
- Can only be installed in combination with the matching Kleinmetall dog guard (art.nr. AUD1A6ML), as shown below under "Related products".
This Kleinmetall Masterline cargo divider is tailor-made for your Audi A6 Avant (C8). With a cargo divider you can create a safe space for your pet by separating it from the baggage in your boot space.
Product features:
For safe transport of your pet and protection against unsecured cargo in the boot space
Vehicle-specific design
Boot division for most Kleinmetall cargo dividers can be adjusted in steps between 1/3 to 2/3 and 1/2 to 1/2, unless stated otherwise
Strong metal construction with high quality coating
Easy installation without drilling and without any tools
Including clear installation manual
Complies with the specifications of worldwide leading automotive manufacturers
Designed and crash tested in accordance with ECE R17 and produced in compliance with ISO 27955 / ISO 27956
Lifetime Kleinmetall warranty
Easily removable
PetWareShop supplies dog guards and cargo dividers of different brands and in different price categories. For more information click here.
EAN: 8719457315484
Shipping costs
The shipping costs depend on the destination country and the weight and size of the parcel. The shipping costs are separately shown during the ordering process, before you pay.
For an overview of the shipping costs per country, click here.
Returns
Are you not satisfied with your purchase? Please let us know immediately by email at info@petwareshop.com.
You can return your order within 14 days after receipt.
Returned articles must be complete and - as far as reasonably possible - in the original factory condition and packaging.
For more information about returning shipments, click here.
All product reviews collected through Trusted Shops
Sonja V, 07/01/2023
Cargo divider Dacia Dokker 2012-present Kleinmetall Masterline
Sonja V, 07/01/2023
Dog guard Dacia Dokker 2012-present Kleinmetall Masterline
Ask a question
When can the product be delivered to me?
Not all products are on stock; some products need a longer time before we can ship it to you. We always mention this availability, below the green order button "Add to cart".
Available from stock = the product is in stock. If you place your order before 15:00 it will be shipped on the same working day.
Shipping within: "X" working days = the product is not in stock. We strive to ship it out in "X" working days.
Do you have another question?
Please fill out the form below.
Cargo divider Audi A6 Avant (C8) 2018-present wagon Kleinmetall Masterline
Not for Hybrid
Incl. models with panoramic sunroof
Separates 1/2 to 1/2 and 1/3 to 2/3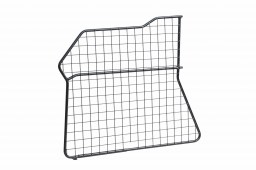 Related products
Incl. models with panoramic sunroof
Available from stock, only 1 available
Other Dog guards & dividers for Audi A6 Avant (C6) | 2005-2011
Other products for Audi A6 Avant (C6) | 2005-2011
Expected shipping after
5-7 working days
Incl. Allroad Quattro
Expected shipping after
10-15 working days
Other products from our range
Related categories